Please note the amended AMP Global trading hours for US Memorial Day and Late May Public Holidays (2023)
All times are UK (BST) Time.
Only products affected are shown below. All other products follow standard trading hours.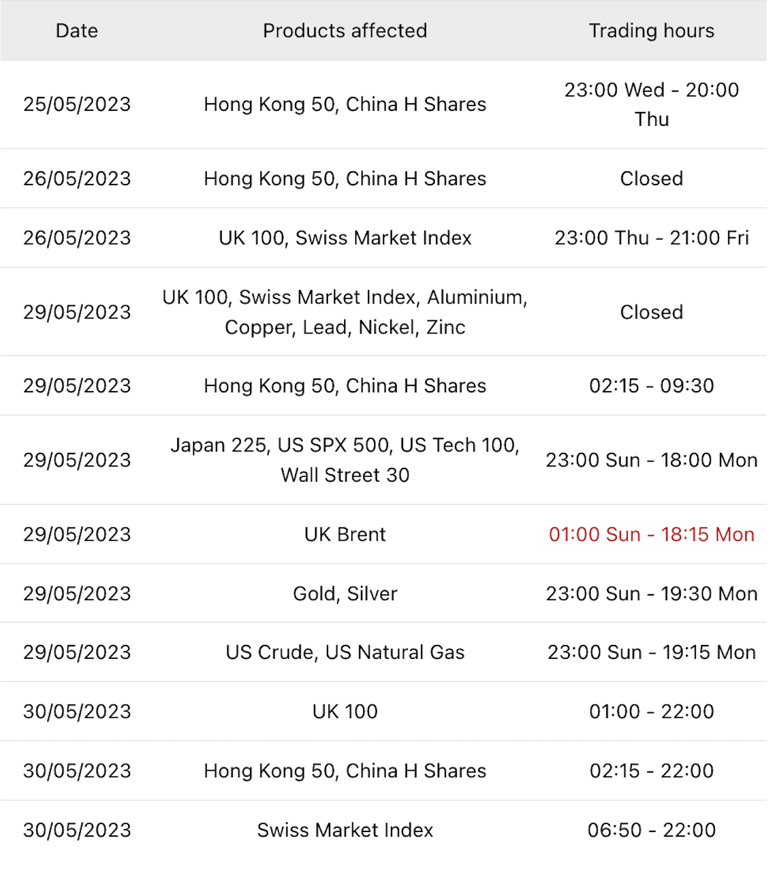 Exchange-Traded Futures
Monday, May 29, 2023 - Early Market "HALT" - 12:00 CST (Chicago)
*Any open positions must meet Exchange Maintenance Margin by 11:45 am CST.
https://www.ampglobal.com/exchange_traded_futures/margins_requirements.html